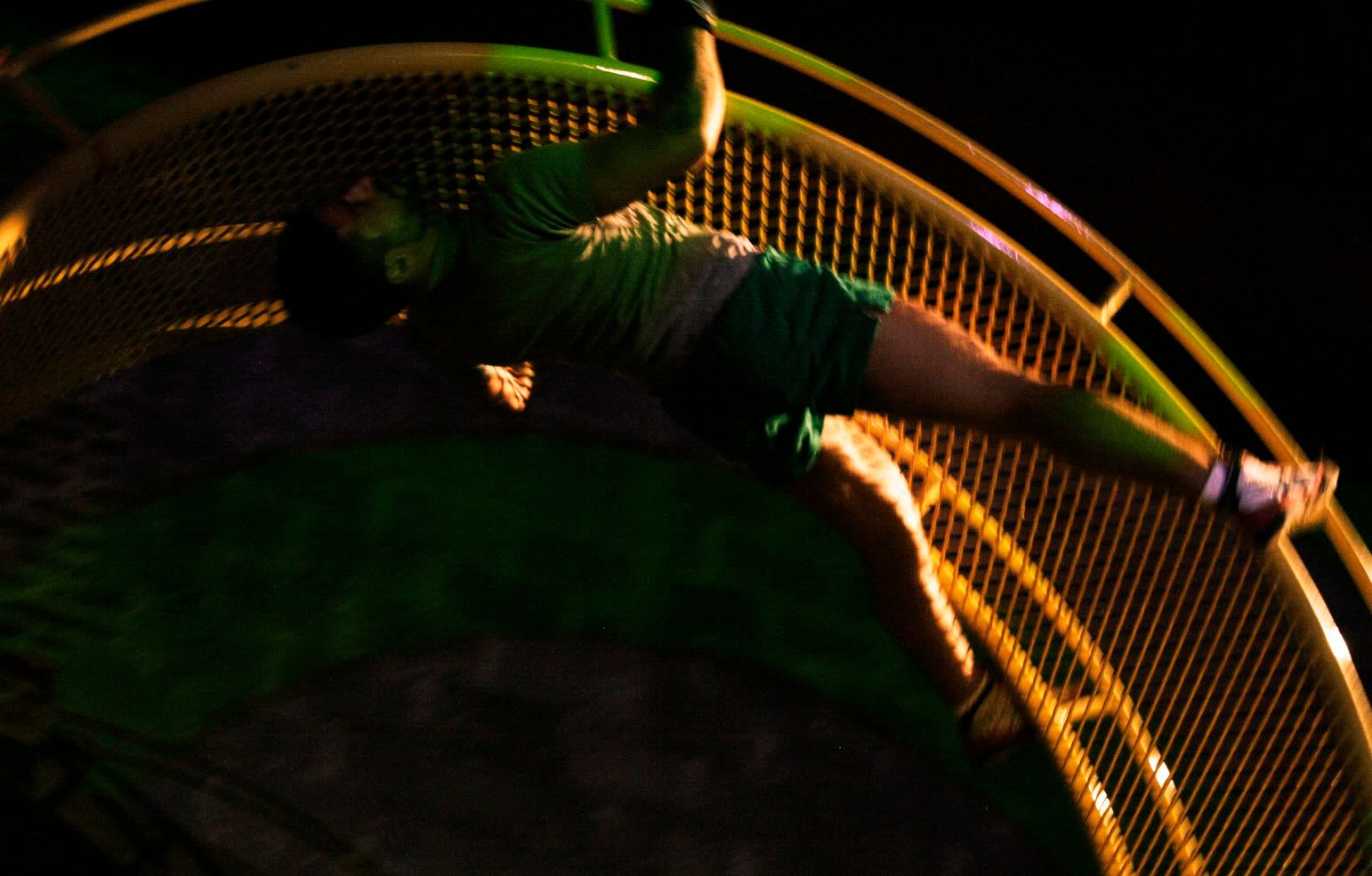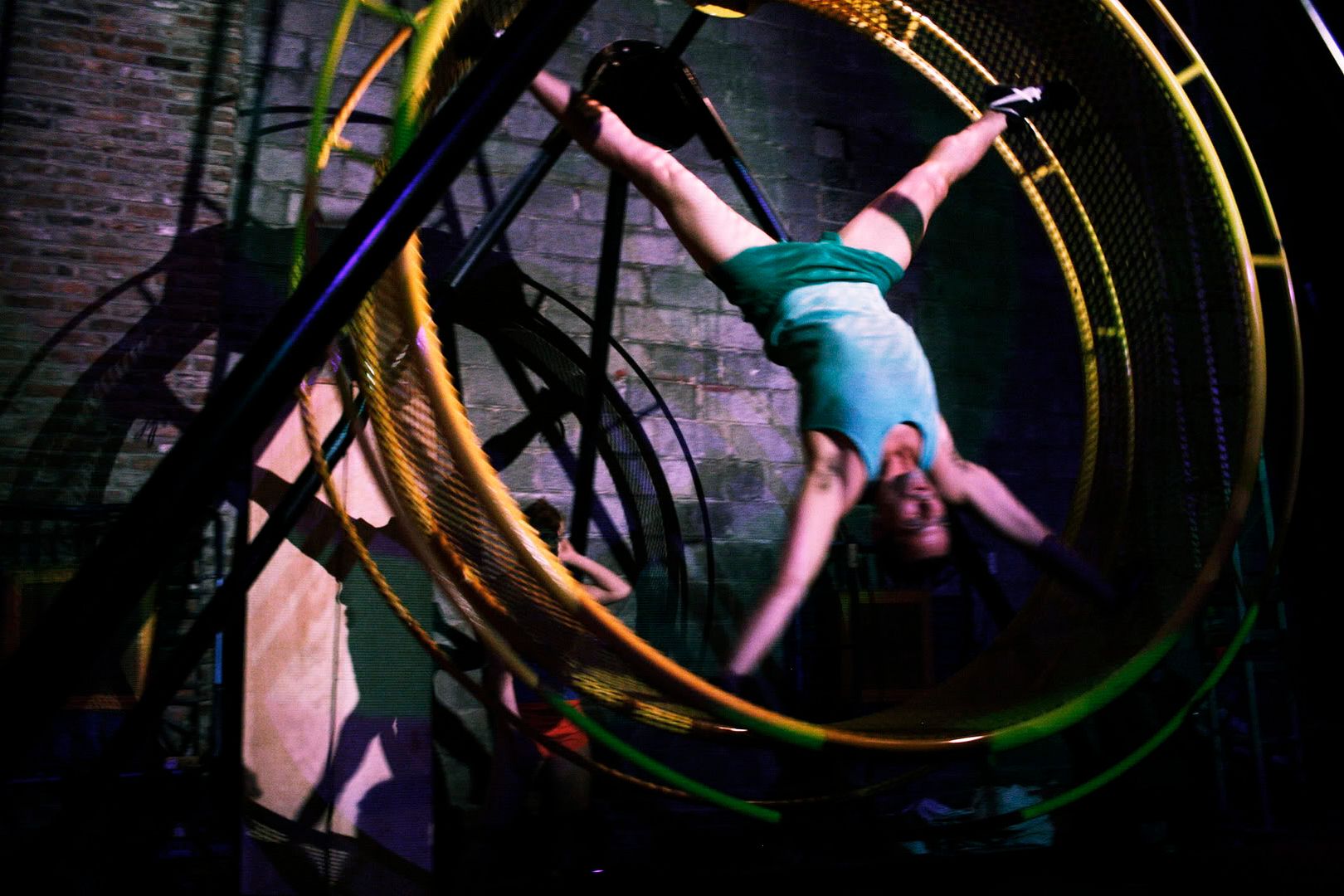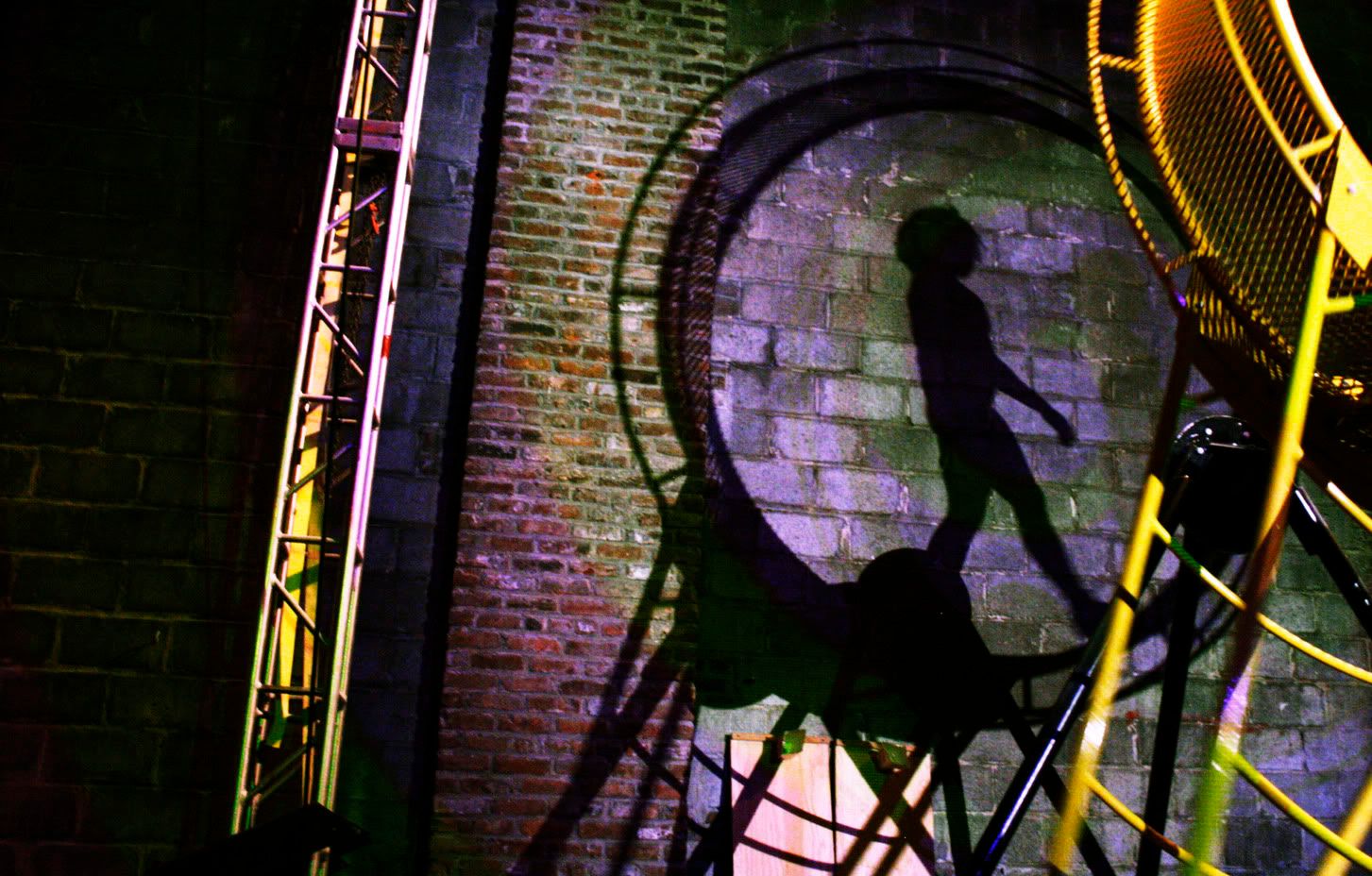 So the circus act continued but moved onto this thing called "The Wheel of Death". Again I must have been numb to how totally insane this stunt was. Think about what it's like to be 20 feet in the air, walking in a 360 degree axis on a steel metal platform no more than 3 feet wide.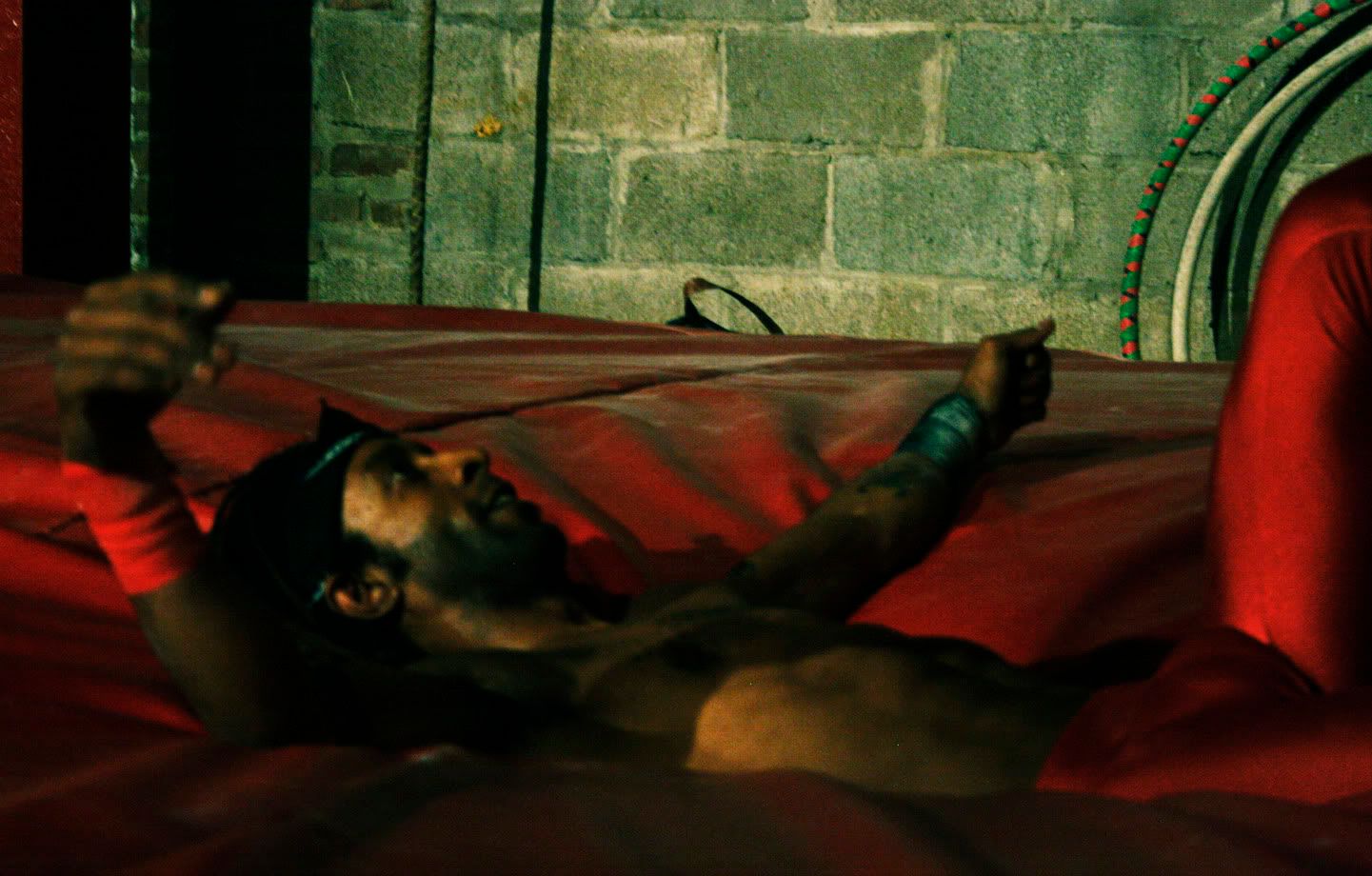 The circus went on a little too long in my humble opinion so by the time it was over I was overwhelmed by the amount of photos I had taken and the issues I had with my flash. So I left but with the intention of coming back.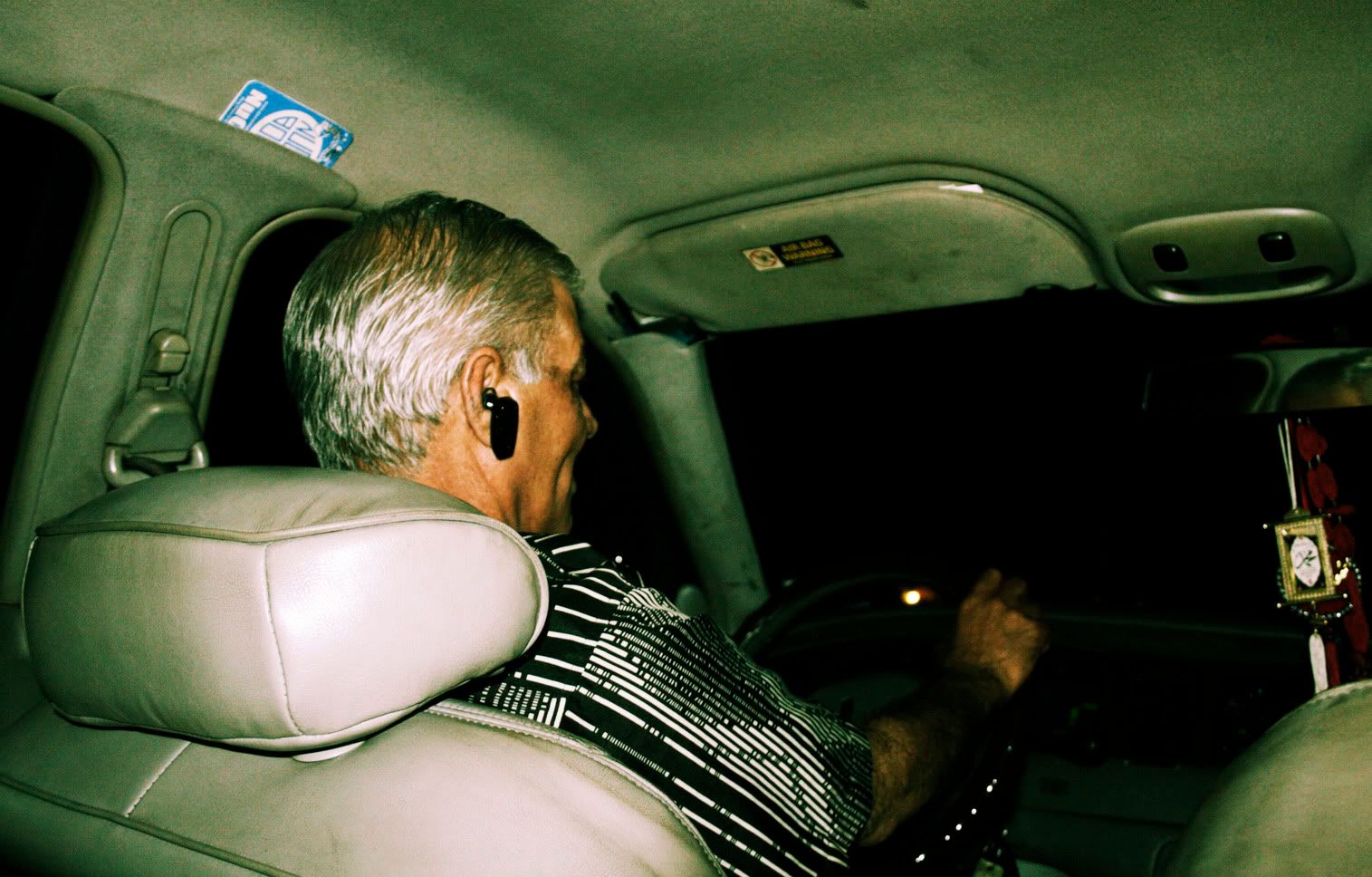 What I actually did was spend $30 to ride around in one of those black taxis, the ones you see in Brooklyn that don't have meters and the drivers hustle you based on how dumb/drunk you are. I swear it felt like we just went up the street slowly, no more than a mile and both taxi drivers wanted to charge me $20. I'm sure I've traveled from Williamsburg to god damn Grand Central for $20 flat in a normal taxi. Anyway, I left to go visit a friend @ some dive bar in Brooklyn.
"You left a warehouse party for THIS?" He repeatedly said
"Yeah man, just had to get out for a minute"
He was right though, I should have definitely stayed where I was. I was at the kind of bar that doesn't have windows and you have to get let in by a bouncer. The kind that's dark as shit, and illuminated by red lighting. So I left with in 10 minutes.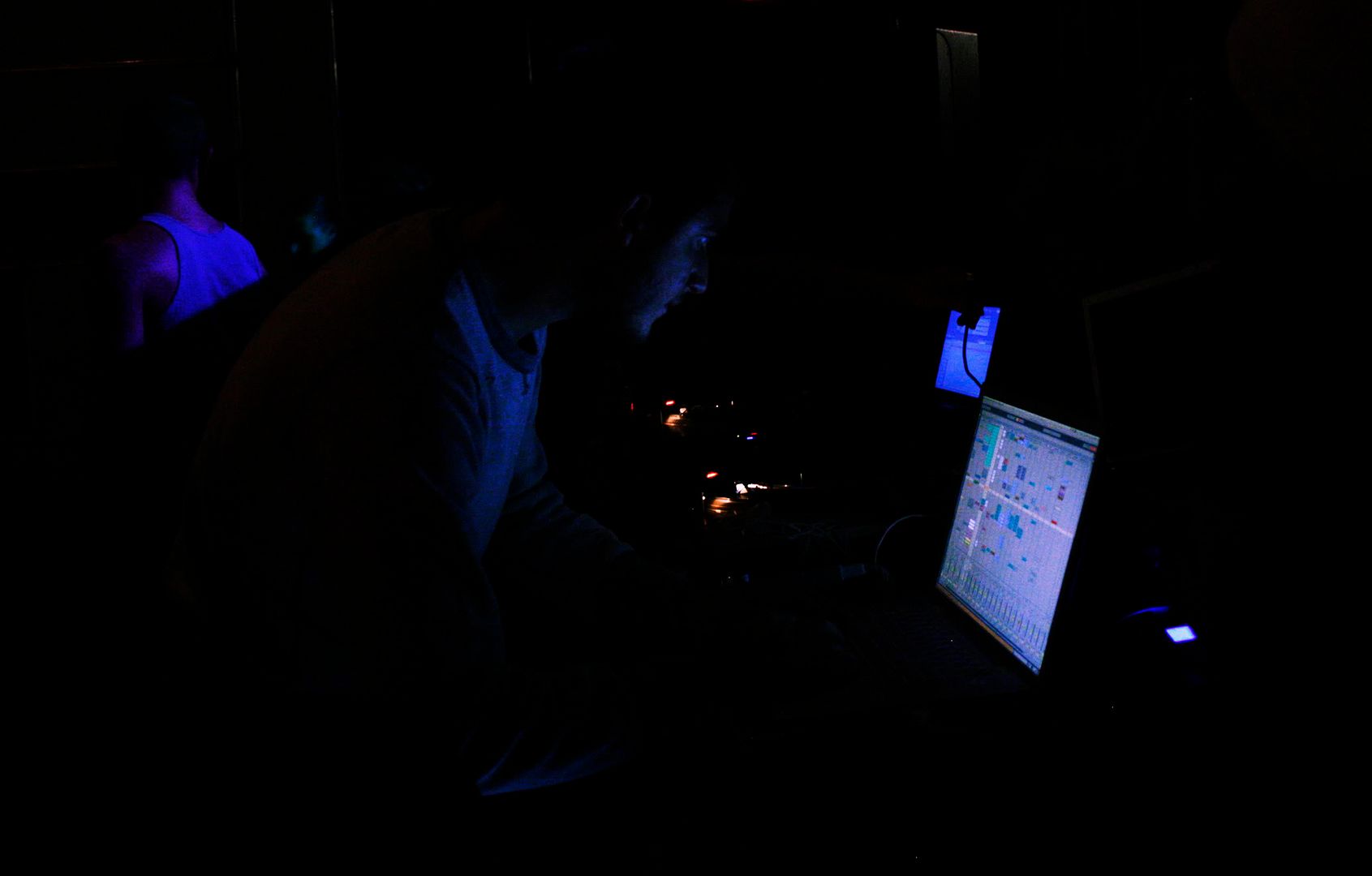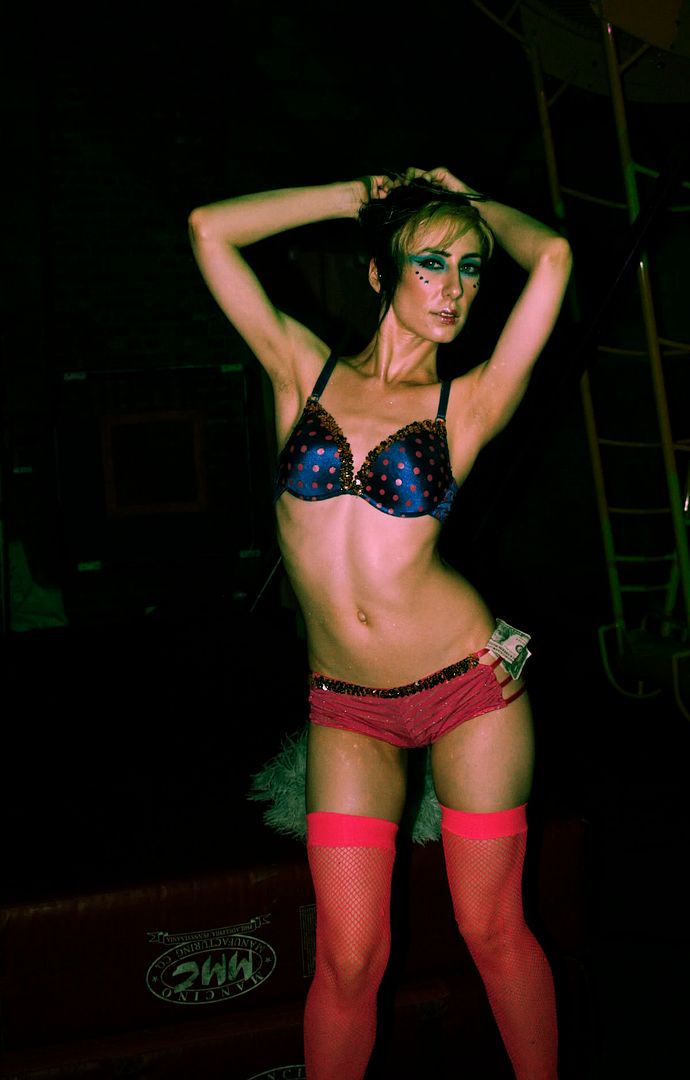 The rest of the night was decent. My issue was with the music. It was suppose to be a dance party and they were playing progressive house sounding stuff. I'm more of a hard electro fan, something that will make me put my camera down and jump up and down-so I wasn't really feeling the music, but most others were.
The night ended very early, and by early I mean early in the morning. 5am I believe we got shut down. The sun had risen, it was strange to still be drinking PBR's @ 5am but you gotta take advantage of every situation that's presented to you, right?
I had a few "good conversations" with a couple "interesting people", check that out
HERE
.
But what I'm most proud of is getting on that "Wheel of Death".
"I'm not going to be the one to tell you this, but you're probably going to be told get off of that and leave"
"Alright, cool"
It was easy to climb up, I'm not afraid of heights so for awhile I was just laying flat with my legs spread out to relax and clear my mind for a minute. Then I decided to see how hard it was to actually walk around "The Wheel of Death". What you do (I think), is walk straight, or maybe run, and eventually that big counter weight will flip over. I'm sure I was pretty close to having that counter weight whip around and send me to the hospital, but luckily it didn't. I did end up falling pretty hard when I tried to stop walking, which was a clear sign for me to get off.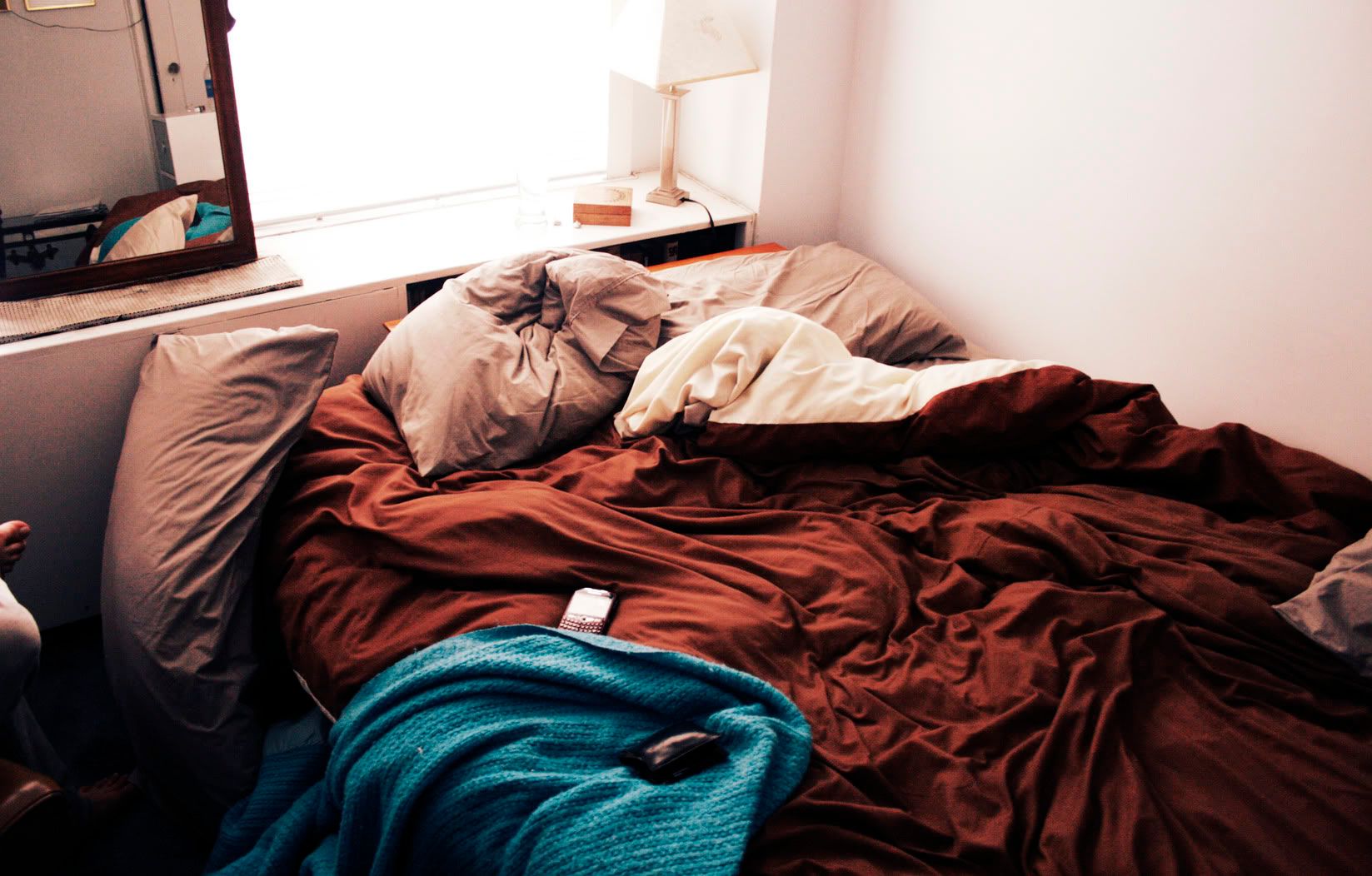 I was dead tired when I left the venue with Michelle. I was literally falling asleep every chance I got; waiting for the train, on the train, etc. Eventually went to sleep, with the intention of waking up 2 hours later to go home but slept in until 11am ish. Woke up in an upper west side Park Avenue apartment!
Great night, thanks to everyone that dug me, everyone that read the blogs, the bartenders for serving me drinks, all the good looking girls and Misha for hiring me!
Took over 300 photos, edited 64 of them, took hours, check out ALLLL the photos (that were edited)
HERE
in one big gallery.
Until next time.
The Pop Guru